Casa de Cristal
Localização
Connecticut, Estados Unidos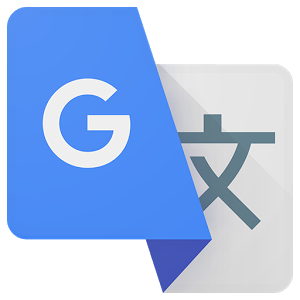 Algumas partes deste artigo foram traduzidas usando o mecanismo de tradução do Google. Entendemos que a qualidade desta tradução não é excelente e estamos trabalhando para substituí-los com traduções humanas de alta qualidade.
Introdução
A Casa de Vidro é um dos projetos mais importantes realizados pelo arquiteto americano Johnson, Philip, uma vez que este trabalho começou uma carreira notável como arquiteto e promotor de novos discursos arquitetônicas que marcaram e ainda significativamente alterada compreensão da arquitetura do século XX.
Philip Johnson, em primeiro discípulo do arquiteto alemão Mies van der Rohe e depois apóstata si mesmo, começou a trabalhar em 1949 no projeto de sua própria casa, em New Canaan, Connecticut, EUA.
Localização
The Glass House está localizado em um terreno de mais belo em que as árvores são a única barreira – que serve como um muro de fronteira – que pode impedir a visão dos visitantes através das paredes de vidro.
Conceito
Na casa de vidro torna-se evidente um dos princípios arquitetônicos mais importantes propostas por Mies van der Rohe: "Menos é mais", aqui estão os materiais aplicados mínimos, economia de elementos é muito clara e praticamente ignora qualquer ornamento.
O conceito básico de The Glass House foi tirado do Casa Farnsworth de Mies van der Rohe, mas com diferenças como simetria e assento firmemente na terra. O espaço interior é dividido por baixo do cilindro de tijolos armários e que contém o banho. Grande parte do mobiliário Bauhaus Johnson permanece na casa
Simbolismo
The Glass House marcou um ponto significativo na busca para a transparência e flexibilidade da modernidade européia, que certamente representa o fim da desmaterialização da arquitetura.
Descrição
A casa rodeado pelo prisma todo em vidro proposto para resolver a sua extrema síntese diferentes ambientes e funções habitacionais como sectores de material dentro de um único espaço, interrompido apenas pela presença do volume da casa ou do compartimento em forma banho de lua crescente.
Materiais
O piso principal de um cubo cujo limite é formado apenas graças ao bom ferro de aço pintado de preto.
As armações de aço preto e cilindro de tijolos vermelhos contendo a lareira e banheiro, definir o volume deste trabalho ea composição ancorada ao chão, fazendo com que o edifício a ser erguido quase naturalmente no solo, que a distingue os desenhos de Mies van der Rohe, geralmente, flutuando no espaço.
Devido à cobertura opaca e as paredes transparentes de casa de vidro, os visitantes têm a maravilhosa sensação de estar permanentemente sob um teto, mas nunca encontrou dentro de um edifício. A transparência do material permite que a paisagem é praticamente constrói o elemento de imagem dentro da casa
Plantas
Fotos
Fotos Recentes (at the The Philip Johnson Glass House)